Excellent user experience
EUX shutter systems combine their mission and vision into a single expression an "excellent user experience". It represents the goal of the company's development and production process. We wish to provide our business partners and clients with the best customer experience.
Continuous development
EUX shutter systems are based on a constant technological and innovative development and improvement within their industry.
Quality
The EUX Company products and services aim to provide their end customers and business partners with a complete satisfaction.
Solution
We wish to become a unique, reliable, complete and authoritative source for all the solutions related to shutters and fittings.
Join us in our business success and let us create more beautiful business premises and homes together through the innovative facility upgrade using EUX aluminium shutters.
Our business partners who proudly represent EUX products
Our business partners who proudly represent EUX products
Clients' and business partners' satisfaction
Company's mission
Quality is an imperative element of the EUX Company. It is achieved by providing an adequate formation of the qualified and trained personnel without whom a continuous maintenance and improvement of quality would be impossible.
We wish to identify the needs of our clients and business partners and provide them with complete system solutions, always ensuring an excellent customer experience.
Authority within the industry
The Company's vision
The Company's key vision is to become and maintain the position of the top authority in the field of aluminium shutters and joinery in domestic and international markets. We are constantly looking for business partners who wish to grow together with us on this journey.
In addition to keeping up with the trends, the EUX Company is setting new standards within the world of shutters and fittings through its innovation and partnership networks.
Explore our products and the Company
EUX ALUMINIUM joinery
Top-quality aluminium shutters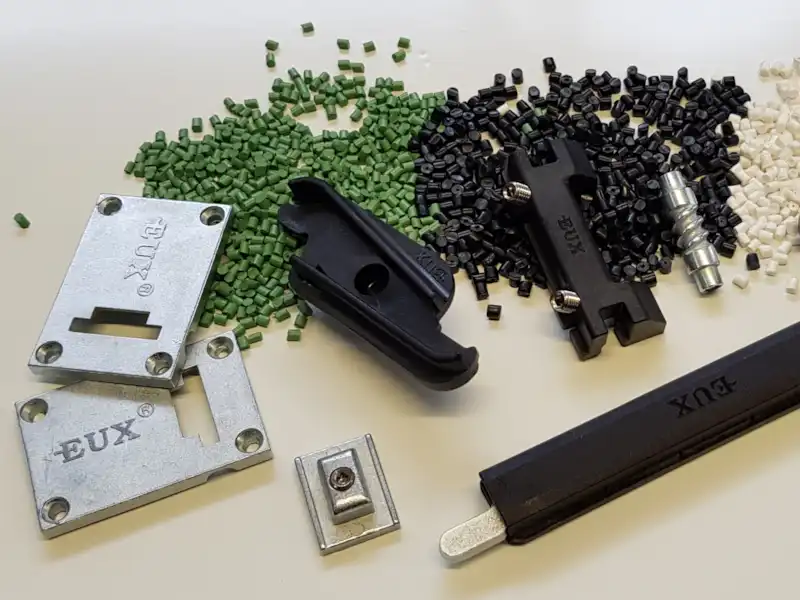 Wide selection of mechanisms and fittings
EUX is the authority in its industry
Information on the world of shutter systems
A glimpse into the future
The EUX Co. aluminium joinery wishes to educate the potential customers and business partners in the investment potential of the shutters, the improvement of the facility's features, as well as the improvement of its appearance.
We firmly believe in our products, creating an excellent customer experience for consumers and business partners for over 12 years in 8 export markets across Europe.
Mutual business cooperation
The EUX shutter systems provide you with a top quality and affordable service, as well as a long experience and authority within the industry.
Contact us with full confidence! Join us in our mission and vision and achieve a professional success with us that will contribute to creating a complete and excellent customer experience.