Aurora
Rounded facade aluminium shutters
Rounded facade aluminium shutters are installed with the frame onto the edge of the facade. Owing to their rounded lines, they bring in additional architectural, implementation and design solutions.
Modern application of classic shutters
Aurora shutter models with their rounded lines present a balanced compromise between the traditional rustic and modern styles of shutters with movable slats. Therefore, the Aurora shutter model can be adjusted to all the modern and traditional architecture lifestyles.
The Aurora rounded facade aluminium shutters with a rounded z-shaped frame are installed onto the edge of the facade. The jamb hinge stile is 1.18" (30 mm) long. Maco fittings or hidden hinges can be installed onto such shutter models.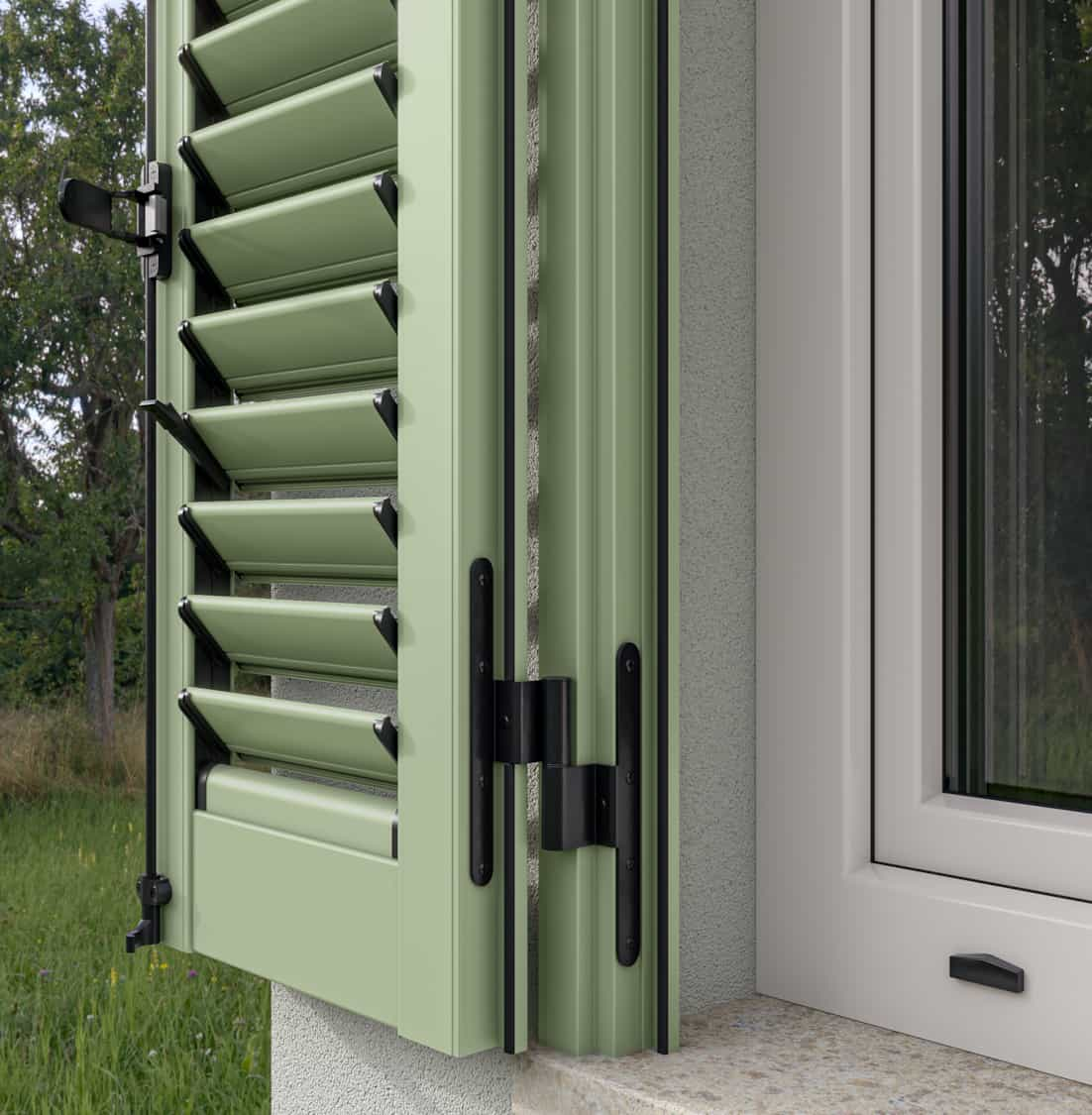 Rounded facade aluminium shutters
The opening system is fitted with a rustic Maco hinge and a metal bar or a standard straight window hinge.
A variety of designs are available, including rotating and folding panels, 4-sided and 3-sided frames with a light stop at the bottom. They are available with fixed and movable slats or a filling.
Discover the beauty and applicability of Aurora shutters
The Aurora rounded facade aluminium shutters are a version of the standard EUX aluminium shutters. They are designed to present the architectural application and adaptability to traditional and modern design solutions. Boost the value and beauty of your building using the EUX Aurora rounded facade aluminium shutters!
EUX CATALOGUE
Browse through our shutter catalogue and learn more about our shutter models
TECHNICAL SUPPORT
Do you need CAD technical drawings or a solution to your technical case?
Dear Sir / Madam, we will reply to you as soon as possible and in the most accurate way possible!
Thank you for your understanding and patience.
For emergencies, please contact us directly by phone at:
+385 (0)52 691 350
Looking for window shutters?
You don't need to look any further – EUX shutter systems provide you with top-quality and affordable products, as well as a vast experience and authority within the joinery industry.