storica
Traditional pannelled shutter with reinforcement
Storica is a shutter model that has no visible wing edges but shows only the boards just like the traditional wooden shutters.
Storica is characterized by additional reinforcement on the inside which has both a functional and aesthetic note.
The shutter has a flat panel which can be installed with horizontal and vertical lines. Storica offers the possibility of installation with its own frame or without the frame directly to the stone. The shutters are made of quality aluminium panels and require low maintenance.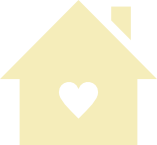 Traditional pannelled shutter with reinforcement
Storica panel shutter enables the installation with its own frame or without the frame directly to the stone.
Apart from classical swing wing shutters this model also offers the possibility of folding opening such as "alla Padovana" or "alla Vicentina".
Explore the traditional charm of the shutter model Storica
The uniqueness of this model will please all enthusiasts of traditional details. If you wish to have something special and different, the Storica model will give a special note to your real estate. 

EUX CATALOGUE
Browse through our shutter catalogue and learn more about our shutter models
TECHNICAL SUPPORT
Do you need CAD technical drawings or a solution to your technical case?
Dear Sir / Madam, we will reply to you as soon as possible and in the most accurate way possible!
Thank you for your understanding and patience.
For emergencies, please contact us directly by phone at:
+385 (0)52 691 350
Looking for window shutters?
You don't need to look any further – EUX shutter systems provide you with top-quality and affordable products, as well as a vast experience and authority within the joinery industry.
We remain at your disposal for all your inquiries regarding our products. We provide technical and advisory support to all our potential customers and business partners. Learn more about EUX shutters on our web pages related to shutters, accessories and quality of our products.